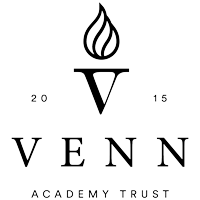 Outdoor Education – Forest School
Intent
Forest School is a child-centred inspirational learning process, that offers opportunities for holistic growth. It creates a safe, non-judgemental nurturing environment for learners to try stuff out and take risks.
Forest School provides an opportunity to engage children in outdoor learning based on an understanding of ecology, sustainability, the nature of plants and animals and developing essential outdoor skills in survival, woodcraft and outdoor living.
Participants will develop:
• socially, emotionally, spiritually, physically and intellectually.
• their ability to solve real-world issues, building self-belief and resilience.
• as healthy, resilient, creative and independent learners.
Implementation
Mr England has completed the Forest School training and is now qualified to run our Forest School programme.
Our extensive grounds are being developed for our Forest School Programme and we hope to have our Outdoor Learning Centre and Forest School Programme ready by September 2021.
Currently, Mr England is working with a group of 8 Y4 children to complete our first Forest School project. During the national lockdown this has taken place through Zoom. The sessions have focussed on the safe use of a range of outdoor tools, developing personal and inter-personal confidence when working with natural materials and develop reflective learning ( metacognition).
Forest School at Brooke
Teachers also regularly use our grounds to support curriculum activities. Last term our Y3 children engaged in den building and making pointed spears without the use of any tools, as an investigation into surviving as a Neanderthal.
Recently, the Y4 Gardening club constructed two wheelbarrows without any instructions (true problem solving!) and a Y5 group build a greenhouse.
Children are taught to recognise and respect the dangerous parts of a range of woodland tools, and how to hold, carry, use and store them safely.
The concentration, determination of the children is clear to see.
These have all been activities designed to foster collaboration, intuitive thinking and to develop self esteem and confidence in our children.
We are continuing to develop the Forest Schools ethos of our Outdoor Learning Centre.
During these difficult times it has become clear that spending times outdoors has clear benefits for the Mental health and well-being of children, indeed for everyone. Even a short period outdoors listening to and engaging with the natural world has been scientifically proven to be beneficial to the mind and spirit.
Forest School photographs
What do you like about the teachers?


"They tell jokes and help us learn."
What do you like about the teachers?


"They are helpful and kind."
What is the best thing you have done in school?


"The best thing I've done at school was going to William's Den and building my own den."
What is your favourite subject and why?


"Topic and Art are my favourite lessons because they push me to my limits and are fun."
What is your favourite subject and why?


"English because I love writing stories and poems."
What is the best thing you have done in school?


"Everything. I enjoy every single second of school."
What is the best thing you have done in school?


"I enjoy the school trips to the museum so I can learn."
What would you say to a child who is worried about joining this school?


"We will look after you and help you."
What is your favourite subject and why? –


"Maths because I love numbers and adding."
What is your favourite subject and why? –


"I love P.E. because I am a real sports person and enjoy being creative."
What is the best thing you have done in school?


"I really enjoy playing for the school football team."
What is the best thing you have done in school?


"I love the school trips and when we go to the church to sing."
What do you like about the teachers?


"They make me feel safe."
What is your favourite subject and why?


"Art because I like drawing and sometimes my work goes on the wall."
What is your favourite subject and why?


"Art because it calms me down and it's great fun."