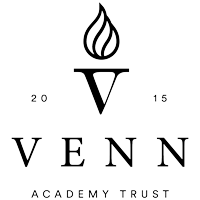 British values
Promoting British Values at Brooke Primary Academy
At Brooke Primary Academy we aim for our children to become valuable and fully rounded members of society who treat others with respect and tolerance, regardless of background.
We promote the basic British values of democracy, the rule of law, individual liberty, and mutual respect and tolerance for those with different faiths and beliefs.
In actively promoting British Values we hope to ensure that the children understand the importance of respect and leave our school fully prepared for life in modern Britain.
British values is developed through all aspects of our school. Links are made through the curriculum, we celebrate British traditions and keys dates and we hold half termly assemblies. We invite key speakers into school to support the development of British Values.
Autumn 1 – What do we mean by 'British Values?'
Autumn 2 – Democracy
Spring 1 – The rule of law
Spring 2 – Individual liberty
Summer 1 – Mutual respect for and tolerance of those with different faiths and beliefs, and for those without faith
Summer 2 – Summary
Further information about British Values can be found here:
How we promote British values
What would you say to a child who is worried about joining this school?


"We will look after you and help you."
What is your favourite subject and why?


"Art because I like drawing and sometimes my work goes on the wall."
What do you like about the teachers?


"They tell jokes and help us learn."
What is the best thing you have done in school?


"I love the school trips and when we go to the church to sing."
What is your favourite subject and why?


"English because I love writing stories and poems."
What is the best thing you have done in school?


"I enjoy the school trips to the museum so I can learn."
What do you like about the teachers?


"They make me feel safe."
What is the best thing you have done in school?


"Everything. I enjoy every single second of school."
What is the best thing you have done in school?


"I really enjoy playing for the school football team."
What is your favourite subject and why?


"Topic and Art are my favourite lessons because they push me to my limits and are fun."
What is your favourite subject and why?


"Art because it calms me down and it's great fun."
What do you like about the teachers?


"They are helpful and kind."
What is the best thing you have done in school?


"The best thing I've done at school was going to William's Den and building my own den."
What is your favourite subject and why? –


"Maths because I love numbers and adding."
What is your favourite subject and why? –


"I love P.E. because I am a real sports person and enjoy being creative."