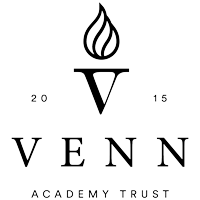 Maths
Intent
At Brooke Primary Academy, we have seven simple aims for mathematics:
Support children to become resilient, capable, confident and self-assured learners
Teach children to become fluent in the fundamentals of mathematics
Support the children to develop a strong conceptual understanding
Teach children how to reason mathematically
Teach children how to become effective problem solvers
Develop a love of maths
Ensure that every children reaches their full potential
Implementation
At Brooke Primary Academy we follow the Mathematics Mastery Scheme. There are three key principals that underpin our approach to mathematics. These are:
Developing deep understanding
Developing mathematical thinking
Developing mathematical language
We want our pupils to build a deep understanding of concepts they are learning about. This will in turn, enable them to apply their learning in different situations. We give pupils the opportunity to 'master maths' and develop mathematical fluency and conceptual understanding.
Each day children receive a maths lesson. During these lessons, we believe that pupils should be given opportunity to:
become fluent in the fundamentals of mathematics, including through varied and frequent practice
reason mathematically by following a line of enquiry, conjecturing, developing an argument, justifying using mathematical language
solve problems by applying their mathematics to a variety of routine and non-routine problems with increasing sophistication, including breaking down problems to find solutions.
At Brooke Primary Academy we also teach Big Maths in the form of CLIC (Counting, Learn Its, It's Nothing New and Calculation) to constantly provide opportunities for our children to become more fluent in number. CLIC sessions are taught 3+ times a week, from year 1 to year 6, and last between 15 and 20 minutes.
Impact
By the time a child leaves Brooke Primary Academy, children will have achieved the following:
resilient, capable, confident and self-assured learners
fluent in the fundamentals of mathematics
have strong conceptual understanding and are able to recall and apply their knowledge rapidly and accurately to problems
reason mathematically
solve problems
Further information and resources
What is the best thing you have done in school?


"I really enjoy playing for the school football team."
What do you like about the teachers?


"They tell jokes and help us learn."
What is the best thing you have done in school?


"Everything. I enjoy every single second of school."
What would you say to a child who is worried about joining this school?


"We will look after you and help you."
What is your favourite subject and why? –


"Maths because I love numbers and adding."
What do you like about the teachers?


"They are helpful and kind."
What is your favourite subject and why?


"Art because it calms me down and it's great fun."
What is your favourite subject and why? –


"I love P.E. because I am a real sports person and enjoy being creative."
What is your favourite subject and why?


"Topic and Art are my favourite lessons because they push me to my limits and are fun."
What is your favourite subject and why?


"Art because I like drawing and sometimes my work goes on the wall."
What is your favourite subject and why?


"English because I love writing stories and poems."
What is the best thing you have done in school?


"The best thing I've done at school was going to William's Den and building my own den."
What is the best thing you have done in school?


"I love the school trips and when we go to the church to sing."
What do you like about the teachers?


"They make me feel safe."
What is the best thing you have done in school?


"I enjoy the school trips to the museum so I can learn."