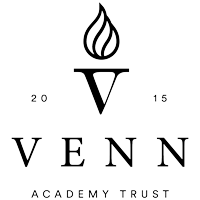 History
Intent  
Our pupils' History learning journey is aimed at providing them with a broad and balanced view of the History of Britain and other societies and epochs. Throughout their journey, students will develop a well-rounded knowledge of History, with intention to improve every students' cultural capital, understanding of the world around them and their own heritage – both locally and nationally.  
History at Brooke Primary Academy aims to be ambitious, and motivational – ambitious in our coverage of History and thorough teaching of Historical skills; motivational, through engaging activities, trips and visitors that give all students an opportunities to be captivated by the past, and inspire meaningful questions. Our History curriculum has the intent that our children will:  
b

ecome increasingly critical and an

alytical 

thinkers;

 

p

ossess a secure chronolo

gical understanding

 of the British Isles and other import

ant

 periods of History

, discovering

 links and connections 

in the

 History they learn 

to the

 wider community and 

locality

;

 

 

d

ifferentiate between source

s

 

of information,

 and how interp

retations in History may differ

,

 

also

 

d

raw

ing

 on similarities and differences within given time frames and a

cross previously taught 

History;

 

investigate h

istorical

ly

 themed questions

 and allow them 

to

 form their own opinions and interpretation of the past

.

 

 
Implementation  
The curriculum is led and overseen by the History lead, who undertakes a regular programme of monitoring, evaluation and review. The celebration of good practice will contribute to our ongoing commitment to evolve and improve further. Our Venn partner schools enhance this approach, as we can draw upon a variety of experiences and expertise across the academy. 
The teaching, learning and sequencing of the history curriculum enables and creates:  
a curriculum designed

 to ensure coverage and progression in 

all skills relating to History.

 

KS1

, the 

development of 

h

istorical skills, which

 

focus on the world around them a

nd 

within 

living memory

,

 before

 exploring

 events beyond living 

memory

. This ensure

s

 a f

irm foundation for KS2 

history.

 

KS2

, 

a History curriculum

 set out in chronological order to allow children to reference the previous events in time

,

 and to refer to this prior learning yea

r-on-year and within the year.

 
We have developed a progression of skills set out in order to build and develop the pupils' chronological understanding; their knowledge and understanding of events, people and changes in the past; connections and historical links; differing interpretations of History; and, historical enquiry. Across the year groups, these skills will complement the deliberate development of long-term memory.
Impact  
By the time pupils leave Brooke Primary Academy our children will be increasingly critical and analytical thinkers, making informed and balanced judgements based on their knowledge of the past. They will be developing an understanding of how historical events have shaped the world that they live in both nationally, internationally and locally. 
Our children will develop enquiry skills to pursue their own interests within a topic, developing further questioning. Where applicable, children will have encountered/participated–in high-quality visits/visitors to further appreciate the impact of History. Children are to retain prior-learning and explicitly make connections between what they have previously learned and what they are currently learning.   
Further information and resources
What would you say to a child who is worried about joining this school?


"We will look after you and help you."
"I like PSHE because you get to learn about real life."
"PSHE links to real life and I like that. PSHE is about me and the real world. "
What is your favourite subject and why? –


"Maths because I love numbers and adding."
What do you like about the teachers?


"They make me feel safe."
What is your favourite subject and why?


"Art because it calms me down and it's great fun."
" My dream is to be a nurse or a doctor. I need to be able to read, to write, to spell people's names."
What is your favourite subject and why?


"English because I love writing stories and poems."
What do you like about the teachers?


"They are helpful and kind."
What is your favourite subject and why? –


"I love P.E. because I am a real sports person and enjoy being creative."
What is your favourite subject and why?


"Topic and Art are my favourite lessons because they push me to my limits and are fun."
What is the best thing you have done in school?


"Everything. I enjoy every single second of school."
What is the best thing you have done in school?


"I enjoy the school trips to the museum so I can learn."
What is the best thing you have done in school?


"The best thing I've done at school was going to William's Den and building my own den."
What is the best thing you have done in school?


"I love the school trips and when we go to the church to sing."
What do you like about the teachers?


"They tell jokes and help us learn."
"A football player because I like playing sports. I think being a good writer would help me so I know how to sign contracts."
What is your favourite subject and why?


"Art because I like drawing and sometimes my work goes on the wall."
What is the best thing you have done in school?


"I really enjoy playing for the school football team."