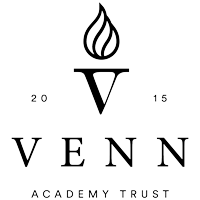 Computing
Intent
At Brooke Primary Academy, we will equip all learners with the experiences and skills of computing that they will use in a rapidly changing technological world. We want learners at Brooke to be confident and independent in their use of computers and technology to solve problems across the curriculum.
Implementation
We will provide a high quality, rich and practical computing curriculum, developed by our computer lead based upon the Purple Mash scheme of work to ensure continuity and progression in the acquisition of subject knowledge and skills. Teachers will use the agreed unit planners as the basis for their day to day planning. Ongoing assessments will be carried out using the National Curriculum and the tailor-made scheme of work along with teacher assessments.
Digital Leaders
We also have Digital Leaders within each class and across the schools. These are children with a passion for technology who want to share their knowledge and skills with others. Digital Leaders will support and help their class teacher and peers in computing sessions. They will also promote the use of all things digital throughout school.
Impact
All children are entitled to the opportunity to develop computing capability through activities that arise in all curriculum areas, although some computing skills will be taught discretely.
Children will use this knowledge throughout their lives.
Further information and resources
What do you like about the teachers?


"They make me feel safe."
What is the best thing you have done in school?


"I enjoy the school trips to the museum so I can learn."
What is your favourite subject and why? –


"Maths because I love numbers and adding."
What do you like about the teachers?


"They are helpful and kind."
What is your favourite subject and why?


"Art because it calms me down and it's great fun."
What is your favourite subject and why?


"English because I love writing stories and poems."
What is the best thing you have done in school?


"I really enjoy playing for the school football team."
What would you say to a child who is worried about joining this school?


"We will look after you and help you."
What is your favourite subject and why? –


"I love P.E. because I am a real sports person and enjoy being creative."
What is the best thing you have done in school?


"Everything. I enjoy every single second of school."
What do you like about the teachers?


"They tell jokes and help us learn."
What is your favourite subject and why?


"Art because I like drawing and sometimes my work goes on the wall."
What is the best thing you have done in school?


"I love the school trips and when we go to the church to sing."
What is your favourite subject and why?


"Topic and Art are my favourite lessons because they push me to my limits and are fun."
What is the best thing you have done in school?


"The best thing I've done at school was going to William's Den and building my own den."