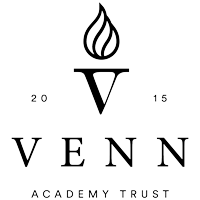 Our Curriculum
We introduced a new design to our curriculum in September 2020.
Intent
At Brooke Primary Academy we believe that children learn best when they are encouraged to use their imagination and apply their learning to engaging contexts. Our curriculum is based on termly themes that provide children with relevant links across a range subjects. We plan exciting opportunities that spark children's enthusiasm and help them to develop a love of learning. ​
​
We recognise the importance that English and Maths play in equipping our children to be life-long learners. However, all areas of the curriculum are of equal importance and provide all of our children with an opportunity to shine. Our children receive a broad and balanced curriculum that is effectively sequenced and ambitious. This helps them to develop as confident, independent learners with high aspirations. ​
​
We are committed to developing our children's understanding and knowledge of where they live and their place in the world. We want our children to be proud of where they come from, to respect their community, but also to see that there is life beyond Thorne. ​
When our children leave Brooke they will be equipped for the next stage of their educational journey. They will have received an education that has prepared them for life in the 21st century and they will be developing as kind, tolerant and considerate members of society.​
​
​
​
​
What do you like about the teachers?


"They tell jokes and help us learn."
What is your favourite subject and why?


"Art because I like drawing and sometimes my work goes on the wall."
What would you say to a child who is worried about joining this school?


"We will look after you and help you."
What is the best thing you have done in school?


"Everything. I enjoy every single second of school."
What is your favourite subject and why?


"English because I love writing stories and poems."
What is your favourite subject and why? –


"Maths because I love numbers and adding."
What do you like about the teachers?


"They are helpful and kind."
What is the best thing you have done in school?


"I love the school trips and when we go to the church to sing."
What is your favourite subject and why?


"Topic and Art are my favourite lessons because they push me to my limits and are fun."
What is the best thing you have done in school?


"I enjoy the school trips to the museum so I can learn."
What is your favourite subject and why?


"Art because it calms me down and it's great fun."
What do you like about the teachers?


"They make me feel safe."
What is the best thing you have done in school?


"I really enjoy playing for the school football team."
What is your favourite subject and why? –


"I love P.E. because I am a real sports person and enjoy being creative."
What is the best thing you have done in school?


"The best thing I've done at school was going to William's Den and building my own den."