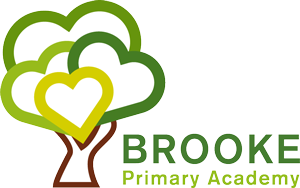 A Venn Academy Trust School
– Together we will…
Venn is a pioneering academy trust, committed to building educational environments where all pupils are inspired to become lifelong learners who achieve the very highest standards possible.
Collaborating with all partners, the Trust works with its unique settings to create world class learning experiences for all.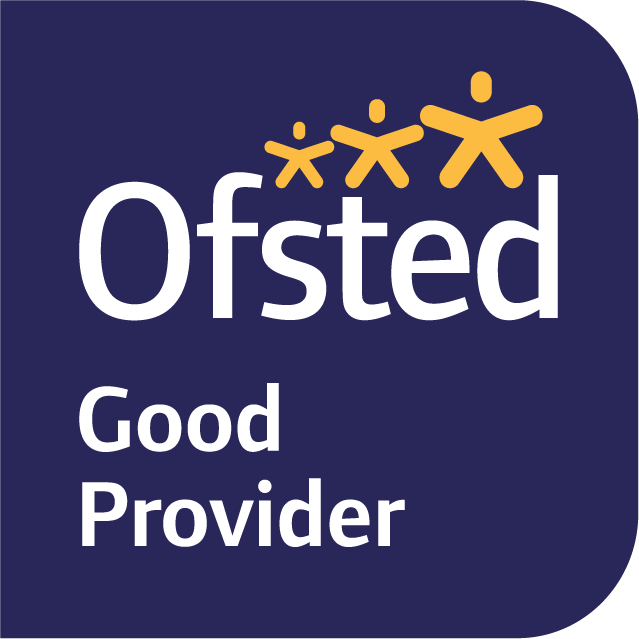 Phonics
At Brooke Primary Academy the validated phonics scheme that we follow is 'Little Wandle Letters and Sounds Revised'. This is a systematic, synthetic phonics programme that was validated by the Department for Education in July 2021. All members of teaching and teaching support staff have completed training modules provided by Little Wandle to ensure a whole school understanding of the approach. As a result, the programme is followed with consistency across the school.
Phonics is a way of teaching pupils to read quickly and skilfully. It is essential that our approach to teaching phonics and reading is accessible to all pupils, regardless of background.
They are taught how to:
recognise the sounds that each individual letter represents;
identify the sounds that different combinations of letters make – such as 'sh' or 'oo'; and
blend these sounds together from left to right to make a word.
Pupils can then use this knowledge to 'de-code' new words that they hear or see. This is the first important step in learning to read.
We teach phonics daily in the Reception and Year 1. Phonics is taught from the first day in recaption. By following Little Wandle Letters and Sounds Revised we are able to ensure our pupils build on their growing knowledge of the alphabetic code, mastering phonics to read and spell as they move through school.
As part of this approach we use Collins Big Cat for Little Wandle Letters and Sounds Revised phonically decodable books that have been specially designed to match the teaching and learning of the phonics programme.  These books are carefully and precisely matched to the child's secure phonic level to ensure a reading fluency level. This automaticity allows the child to then focus on what they are reading and their understanding of what they have read. These books are read in school three times before they are shared at home with parents and carers.
Any pupil who needs additional practice has daily keep-up support, taught by a fully trained adult. Keep-up sessions match the structure of class teaching, and use the same procedures and resources, but in smaller steps with more repetition, so that every pupil secures their learning.
We timetable daily phonics lessons for pupils in Year 2 who are not fully fluent in reading, have gaps in their phonic knowledge or have not passed the Phonics Screening Check (taken at the end of Year 1). These pupils urgently need to catch up, so the gap between themselves and their peers does not widen. We use the Little Wandle Letters and Sounds Revised assessments to identify the gaps in their phonic knowledge and teach to these. If any pupil in Year 3 to 6 has gaps in their phonic knowledge when reading, we plan phonics 'catch-up' lessons to address specific reading gaps. These short, sharp lessons last 10 minutes and take place at least three times a week.
Further information and resources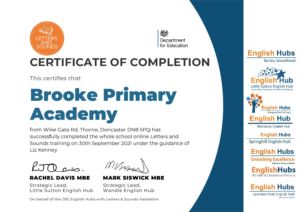 What is the best thing you have done in school?


"I love the school trips and when we go to the church to sing."
What is your favourite subject and why?


"Topic and Art are my favourite lessons because they push me to my limits and are fun."
What is the best thing you have done in school?


"I really enjoy playing for the school football team."
" My dream is to be a nurse or a doctor. I need to be able to read, to write, to spell people's names."
What is the best thing you have done in school?


"The best thing I've done at school was going to William's Den and building my own den."
What do you like about the teachers?


"They tell jokes and help us learn."
What do you like about the teachers?


"They make me feel safe."
"A football player because I like playing sports. I think being a good writer would help me so I know how to sign contracts."
What is the best thing you have done in school?


"I enjoy the school trips to the museum so I can learn."
"I like PSHE because you get to learn about real life."
What do you like about the teachers?


"They are helpful and kind."
What is your favourite subject and why? –


"Maths because I love numbers and adding."
What is your favourite subject and why?


"Art because it calms me down and it's great fun."
What is your favourite subject and why? –


"I love P.E. because I am a real sports person and enjoy being creative."
What is your favourite subject and why?


"English because I love writing stories and poems."
"PSHE links to real life and I like that. PSHE is about me and the real world. "
What would you say to a child who is worried about joining this school?


"We will look after you and help you."
What is your favourite subject and why?


"Art because I like drawing and sometimes my work goes on the wall."
What is the best thing you have done in school?


"Everything. I enjoy every single second of school."