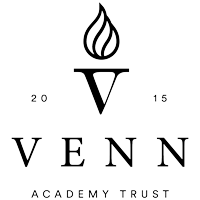 Phonics
Synthetic phonics has been proven to be the most effective approach to developing early reading proficiency and at Brooke Primary Academy we believe this is the best way to introduce children to the joy of reading.
Letters and Sounds is a systematic approach that we use to teach our pupils how to read. Children are taught to use phonics as the approach to decoding an unfamiliar word. Every child in EYFS and Year 1 has a daily phonics input.
Throughout school, we thrive to encourage a rounded approach to reading where phonics skills are applied to increase fluency and improve comprehension. Our reading books are levelled to match the progression in phonics in order to offer children a range of fiction and non-fiction texts that challenge them at an appropriate level to ensure accelerated learning.
Children are taught the banks of 'Tricky' or common exception words aligned with Letters and Sounds. Their developing phonics knowledge enables them to sequentially build up their store of words to become fluent and confident readers.
Children are taught how to apply their phonic knowledge independently and are provided with opportunities to practise and consolidate their skills in both reading and writing.
In addition to their daily phonics input, pupils in Year 1 have an additional guided reading session each day that lasts for 30 minutes. These sessions aim to further build their decoding, fluency and early comprehension skills. Also, every in FS2 and Year 1 reads with an adult at least once a week.
If you do need any more information regarding phonics, please contact your child's class teacher or Phonics Lead Miss Sarah Hennigan.
See below some useful website and links to support your child's learning of phonics:
• If your child has an account to access Lexia, your child can access it from this link: www.lexiacore5.com
• For more general information, helpful tips and activities to support your child's phonics and reading skills click on the following link:
www.oxfordowl.co.uk
• Here is the link to the Letters and Sounds for Home and School channel. This resource was designed by experts for use at home with children who were unable to attend school during lockdown.
https://www.youtube.com/channel/UCP_FbjYUP_UtldV2K_-niWw/featured
Further information and resources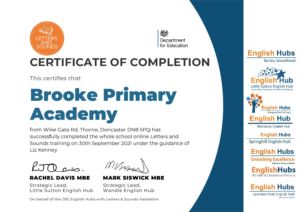 What is your favourite subject and why?


"English because I love writing stories and poems."
What is your favourite subject and why? –


"I love P.E. because I am a real sports person and enjoy being creative."
What is your favourite subject and why?


"Art because it calms me down and it's great fun."
What is your favourite subject and why? –


"Maths because I love numbers and adding."
What do you like about the teachers?


"They make me feel safe."
What would you say to a child who is worried about joining this school?


"We will look after you and help you."
What is the best thing you have done in school?


"I really enjoy playing for the school football team."
What is the best thing you have done in school?


"I love the school trips and when we go to the church to sing."
What is the best thing you have done in school?


"I enjoy the school trips to the museum so I can learn."
What do you like about the teachers?


"They tell jokes and help us learn."
What is your favourite subject and why?


"Topic and Art are my favourite lessons because they push me to my limits and are fun."
What is your favourite subject and why?


"Art because I like drawing and sometimes my work goes on the wall."
What is the best thing you have done in school?


"The best thing I've done at school was going to William's Den and building my own den."
What do you like about the teachers?


"They are helpful and kind."
What is the best thing you have done in school?


"Everything. I enjoy every single second of school."