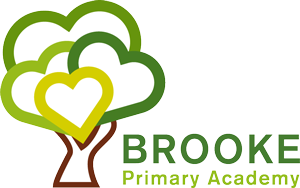 A Venn Academy Trust School
– Together we will…
Venn is a pioneering academy trust, committed to building educational environments where all pupils are inspired to become lifelong learners who achieve the very highest standards possible.
Collaborating with all partners, the Trust works with its unique settings to create world class learning experiences for all.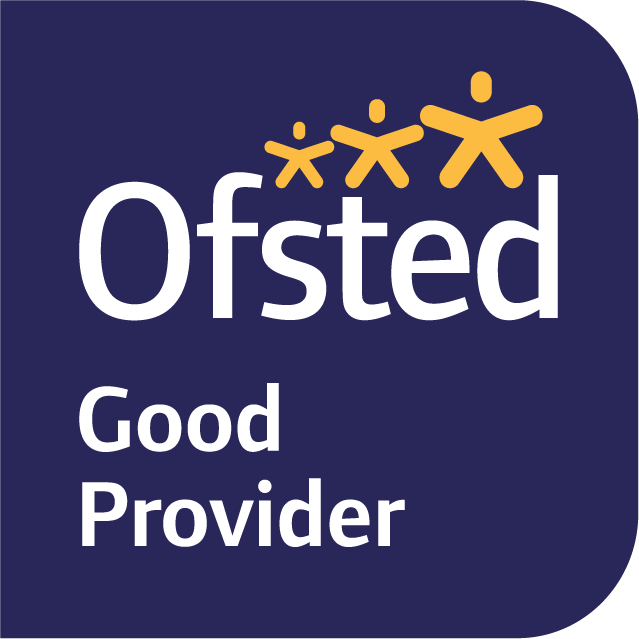 Reading
English 
Ambition 
At Brooke Primary Academy, we understand that English has an important place in education and in society. We therefore aim to provide our children with the highest quality of education possible, which allows our children to reach their full potential. Through providing meaningful learning opportunities, we aim to develop our children's abilities to listen, speak, read and write for a wide range of audiences, purposes and contexts. We support our children to communicate ideas and emotions effectively. We give pupils the means to be creative and imaginative, as they become enthusiastic and critical readers and writers. Our carefully planned curriculum, with our children at the heart of it, enables our children to develop culturally, emotionally, intellectually, socially and spiritually in order to become a fully participating member of society. We promote, instill and foster a love of lifelong learning both within and beyond, the education community.
Reading
Ambition
At Brooke Primary Academy, children will:
Read with confidence, fluency and with understanding 

Develop a love of reading 

Have a desire to read for a range of purposes 

See reading as a lifelong skill that will enhance their future life chances  

Develop a deeper level of emotional intelligence, empathy and understanding of the world around them, through experience of a wide range of texts 
Implementation
At Brooke Primary Academy, we value reading and the whole curriculum which is underpinned by quality texts, which challenge and inspire our children. Within each term, each class will read and interpret a wide range of genres which are challenging and appropriate for each year group through a guided and shared approach, including both teacher and child led discussion. These texts are chosen to expose them to a variety of vocabulary, fuel their creativity and let them travel to worlds beyond their imagination.  Our quality library allows children to choose from a wide range of authors and genres enabling them to follow their own interests and foster their own love of reading.
Alongside the daily phonics teaching following Little Wandle Revised, children in F2 and Y1 take part in reading practice sessions three times a week with a phonically decodable book that is carefully matched to their phonic level.  These three sessions are focused on decoding, prosody (reading with fluency and expression) and comprehension.  After reading at school children can then share their book, that they have read at school, at home with their parents and carers.
Key Stage 2 – Good comprehension draws from linguistic knowledge and on knowledge of the world. These skills develop through pupils' experience of high-quality discussion with the teacher, as well as from reading and discussing a range of genres.
All children in Key Stage Two take part in a daily shared reading session lasting 40 minutes.  Shared read is a whole class approach to teaching reading that gives children of all reading abilities, the opportunity to access books that are appropriate for their age. The texts used vary in genre, linked to the theme and are age appropriate. The shared reading process has been specifically designed to develop their reading skills – text analysis, vocabulary, evidence collection, comprehension and a stamina for reading.
Impact
By the time a child leaves Brooke Primary Academy we hope that every child has developed the following
reading fluency
comprehension of what they read
lifelong habits of reading widely and often, for pleasure and information
a wide vocabulary
an appreciation of our rich and varied literacy heritage
the use of discussion to learn, elaborate and clearly explain their understanding and ideas
speaking and listening skills
an understanding of the benefits of reading
the experience of a wide range of quality texts across a variety of genres
pupils who fall behind are encouraged to catch up quickly
Further information
What is the best thing you have done in school?


"I enjoy the school trips to the museum so I can learn."
What is the best thing you have done in school?


"I really enjoy playing for the school football team."
What is your favourite subject and why? –


"Maths because I love numbers and adding."
"PSHE links to real life and I like that. PSHE is about me and the real world. "
What is your favourite subject and why?


"English because I love writing stories and poems."
What is your favourite subject and why?


"Art because it calms me down and it's great fun."
What would you say to a child who is worried about joining this school?


"We will look after you and help you."
"A football player because I like playing sports. I think being a good writer would help me so I know how to sign contracts."
"I like PSHE because you get to learn about real life."
What is your favourite subject and why?


"Topic and Art are my favourite lessons because they push me to my limits and are fun."
What is your favourite subject and why? –


"I love P.E. because I am a real sports person and enjoy being creative."
What is the best thing you have done in school?


"Everything. I enjoy every single second of school."
What is your favourite subject and why?


"Art because I like drawing and sometimes my work goes on the wall."
" My dream is to be a nurse or a doctor. I need to be able to read, to write, to spell people's names."
What do you like about the teachers?


"They make me feel safe."
What do you like about the teachers?


"They tell jokes and help us learn."
What is the best thing you have done in school?


"I love the school trips and when we go to the church to sing."
What is the best thing you have done in school?


"The best thing I've done at school was going to William's Den and building my own den."
What do you like about the teachers?


"They are helpful and kind."