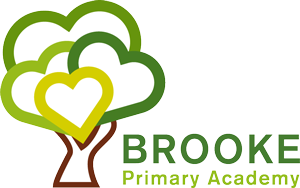 A Venn Academy Trust School
– Together we will…
Venn is a pioneering academy trust, committed to building educational environments where all pupils are inspired to become lifelong learners who achieve the very highest standards possible.
Collaborating with all partners, the Trust works with its unique settings to create world class learning experiences for all.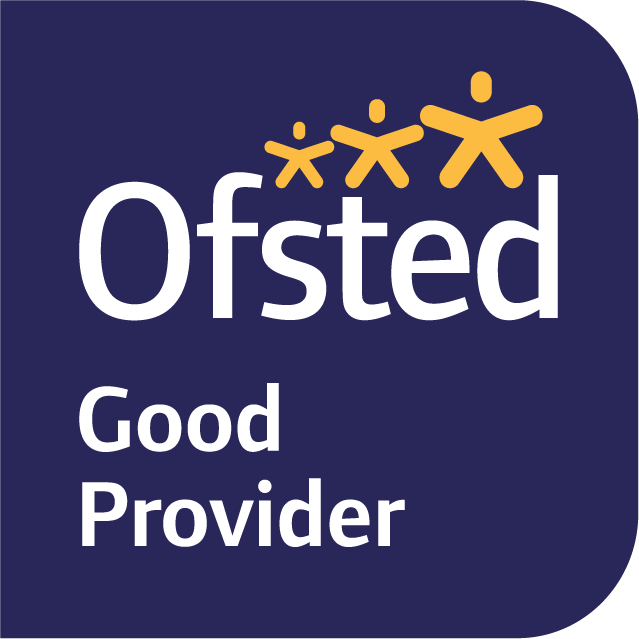 Music
Ambition 
At Brooke Primary Academy, children will:
sing and perform to an audience with enjoyment and confidence
appreciate music, musicians and composers from a range of genres and periods of time
play a musical instrument and read musical notation with confidence
develop a love of music and value and appreciate music as a soundtrack to life
Implementation
The music curriculum ensures children sing, listen, compose, play, perform and evaluate. This is embedded in activities which take place in lessons, as well as singing assemblies, various concerts and performances and the learning of instruments.
Children are expose to music from the start of their educational journey. Children in nursery are exposed to music within the provision; they can access instruments freely and regularly take part in singing and listening to music.
Children in F2 – Y6 have a music lesson each week and follow units planned through Charanga. Within this scheme children are exposed to a wide variety of music styles and genres; in the classroom and through assemblies. Units of work are planned to ensure that pupils have the opportunity to listen, sing, play, improvise, compose and appraise.  
Pupils are also given the opportunity to compose or perform using body percussion and vocal sounds which develops the understanding of musical elements without the added complexity of an instrument. 
Additionally, throughout school pupils are given the opportunity to learn how to play a variety of musical instruments.  This may be part of their weekly music lesson, direct teaching from a peripatetic teacher or part of the lunchtime and after school clubs.
Foundation Stage 1: The children are introduced to music as part of the provision. Music forms part of many aspects of the EYFS framework, including phase 1 phonics.
Foundation Stage 2: The children use a variety of untuned instruments. The Glockenspiel will be introduced through the Charanga unit.
Year 1: The children use a variety of untuned instruments and will continue to familiarise themselves with the glockenspiel through the Charanga unit.
Year 2: The children will develop their understanding of music and develop their skill in the glockenspiel.
Year 3: The children will continue to develop their understanding of music and their skill in the glockenspiel.
Year 4: In Y4 the children are introduced to the recorder. The charanga scheme has been adapted to include a full unit on learning the recorder. A specialist member of staff supports the music lesson to develop the children's skill in this instrument. 
Year 5: In Y5 the children will continue to develop their accuracy, fluency and control of the recorder. The specialist member of staff will continue to work directly with the children. The children can develop their skill further through a lunchtime recorder club.
Year 6: In Y6 the children will study Charanga units and revise their knowledge and skills of the recorder.
Clubs
Recorder club – This is delivered by our own skilled musician, Mrs Cheetham and takes place at break time.
Orchestra – This is open to children in Y4 – Y6 who are attending music clubs or have peripatetic/private instrument lessons
Ukulele Club – This is delivered by our won skilled musician, Mr England and takes place after school
Choir – This is open to children in KS2. We practise songs to sing at Young Voices, Christmas and other school events
Impact 
By the end of their time at Brooke we want pupils to have been exposed to many musical forms and genres. They will be able to sing and feel a pulse, identify what aspect of music they enjoy and explain why.  
As part of the curriculum our children will know more, remember more and understand more about Music. They will also be equipped to further develop their musical skills should they wish to. 
Finally, they will be prepared for the next stage of their educational journey. 
Further information and resources
What is the best thing you have done in school?


"I really enjoy playing for the school football team."
What is the best thing you have done in school?


"The best thing I've done at school was going to William's Den and building my own den."
What would you say to a child who is worried about joining this school?


"We will look after you and help you."
What is the best thing you have done in school?


"I enjoy the school trips to the museum so I can learn."
What is your favourite subject and why? –


"I love P.E. because I am a real sports person and enjoy being creative."
What is your favourite subject and why?


"Art because it calms me down and it's great fun."
What do you like about the teachers?


"They are helpful and kind."
"A football player because I like playing sports. I think being a good writer would help me so I know how to sign contracts."
"I like PSHE because you get to learn about real life."
What do you like about the teachers?


"They make me feel safe."
What is your favourite subject and why?


"Art because I like drawing and sometimes my work goes on the wall."
What do you like about the teachers?


"They tell jokes and help us learn."
What is your favourite subject and why? –


"Maths because I love numbers and adding."
What is the best thing you have done in school?


"I love the school trips and when we go to the church to sing."
What is your favourite subject and why?


"Topic and Art are my favourite lessons because they push me to my limits and are fun."
What is the best thing you have done in school?


"Everything. I enjoy every single second of school."
" My dream is to be a nurse or a doctor. I need to be able to read, to write, to spell people's names."
What is your favourite subject and why?


"English because I love writing stories and poems."
"PSHE links to real life and I like that. PSHE is about me and the real world. "