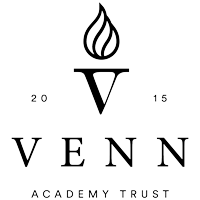 D&T
Vision for Design and Technology
Children at Brooke Primary Academy will use creativity and imagination to design and make products that solve real and relevant problems considering their own and others' needs during Design and Technology projects. Children will use their Mathematics, Science, Engineering, Computing and Art knowledge.
Intent
Design and Technology (D&T) brings learning to life.  It allows children to create products following the design process, planning, creating and making innovative products that they can see, touch and even taste for themselves. This in turn creates a real sense of pride and achievement in their work.
At Brooke Primary Academy we believe that Design and Technology encourages our pupils to develop problem-solving skills, both individually and as part of a team.  It encourages resilience and the idea of perseverance as well as introducing practical skills with an understanding of aesthetic, social and sustainable issues.
Implementation
Design Technology at Brooke Primary Academy is taught every term to allow pupils the chance to immerse themselves in a project.  Lessons develop new, often practical skills that will be beneficial to pupils both now and later in their lives.
During their Design and Technology lessons pupils will learn how to take risks in a safe environment and how to respond when challenges arise.  Children will develop their skills as independent learners thanks to the problem-solving nature of this subject.  We also encourage pupils to be reflective learners, celebrating their successes and reviewing where improvements can be made to products.
Impact
At the end of their time here at Brooke Primary Academy we expect our children will be able to:
Have developed practical skills required to successfully create products
Produce detailed plans that help them during the making process
Test and evaluate their own work and the work of others, making improvements when necessary to ensure that products are fit for purpose
Understand nutrition and know how to cook simple meals
Finally, we hope that D&T will instil in our children a lasting confidence to try things and experiment.
Pupil Voice- See below a list of what the children said about the autumn D&T Projects.
EYFS- "We made cake when we had a party."
"In the creative area I made a person. I used a big box and got more boxes and cut out circles for the eyes and stick, lollipop sticks for legs and the arms."
Year 1- "We made playground equipment. I made a swing."
"We had to use strong materials to make playground equipment. I made a slide."

Year 2- "We made a coal mining cart."
"I used circle wheels because if they were square they wouldn't move."

Year 3- "We are making a Stone Age moving picture."

Year 4- "We made a trinket box big enough and strong enough to fit a bracelet in."

Year 5- "We made a Mayan savoury dish with chocolate or cocoa."

Year 6- "We made a stew and bread using wartime rations."
Pupil Voice- See below a list of what the children said about the D&T Projects they completed last year. 
Year 2– "We chopped up fruit and chose some yoghurt to go in the pastry."
"We made sliders for our pictures."
"I enjoyed making the moving picture because it was fun when we got to make them."
Year 3– "We made toys, dipped them in paint and put them on a piece of paper. We created our own picture of the school."
"We made scones to take home."
"We made a moving animal. We each made a different animal, the body parts moved."
Year 4– "We made soup using carrots, mushrooms, onions, squash and garlic. We tried four different soups and I enjoyed all of them."
"We made some aprons using different fabrics. There was a pocket on the front and we sewed buttons on."
"We learned how to sew, we used running stitch to make our aprons."
Year 5– "We made a moving jaw of a tiger, making sure that it was functional. It was really complex with all of the parts but really fun. "
"I made a little monster and we had to squeeze the syringe to get its mouth to open. It was very fiddly but so much fun."
"We made a tiger with big teeth and its mouth opened to eat you. We used a syringe, not a needle, to help the jaw open."
Year 6-"I really liked connecting circuits and I really felt like I achieved in this subject because I made a product."
"I really liked building the model because although it was complicated it was good to build together. It was hard building the switch but we eventually got it. Which made me feel proud for myself and my group."
" I really liked this actually. It was nice working as a team and building all the mechanics. It was some of my favourite lessons in year 5."
What is your favourite subject and why?


"Art because I like drawing and sometimes my work goes on the wall."
What is the best thing you have done in school?


"The best thing I've done at school was going to William's Den and building my own den."
What is the best thing you have done in school?


"I really enjoy playing for the school football team."
What do you like about the teachers?


"They tell jokes and help us learn."
What is your favourite subject and why? –


"Maths because I love numbers and adding."
What is the best thing you have done in school?


"I love the school trips and when we go to the church to sing."
What is the best thing you have done in school?


"Everything. I enjoy every single second of school."
What do you like about the teachers?


"They make me feel safe."
What is your favourite subject and why?


"Topic and Art are my favourite lessons because they push me to my limits and are fun."
What is your favourite subject and why? –


"I love P.E. because I am a real sports person and enjoy being creative."
What is the best thing you have done in school?


"I enjoy the school trips to the museum so I can learn."
What is your favourite subject and why?


"English because I love writing stories and poems."
What is your favourite subject and why?


"Art because it calms me down and it's great fun."
What do you like about the teachers?


"They are helpful and kind."
What would you say to a child who is worried about joining this school?


"We will look after you and help you."