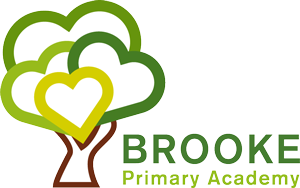 A Venn Academy Trust School
– Together we will…
Venn is a pioneering academy trust, committed to building educational environments where all pupils are inspired to become lifelong learners who achieve the very highest standards possible.
Collaborating with all partners, the Trust works with its unique settings to create world class learning experiences for all.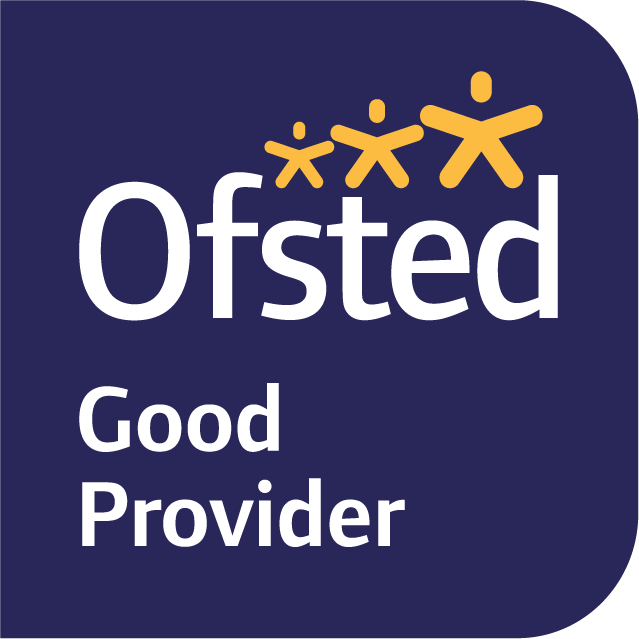 RE
Ambition
At Brooke Primary Academy, we believe that it is vital for all our pupils to learn from and about religion, so that they can understand the world around them. Through Religious Education, pupils develop their knowledge of the world faiths, their understanding and awareness of the beliefs, values and traditions of other individuals, societies, communities and cultures. We encourage our pupils to ask questions about the world and to reflect on their own beliefs, values and experiences. Our Religious Education curriculum is enhanced further with trips to places of worship in our local area.  
Through the teaching of Religious Education we will provide our children with thought provoking questions about themselves, beliefs about God in major World Religions, non-religious perspectives such as humanism and moral issues of right and wrong. By doing this we intend to develop their understanding and enable them to make their own informed choices about religious views and what it means to be human; in order to prepare our children for their future as citizens in our multicultural Britain of both today and tomorrow.  
Implementation 
As an Academy we have a long-term plan for Religious Education based on the Doncaster Agreed Syllabus units (2019–2024), to aid progression for our learners during their journey with us. 
Our children are exposed to learning about and from a range of principal religions represented within the United Kingdom, in line with the Doncaster Locally Agreed Syllabus (2019 – 2024) as follows: 
Early Years Foundation Stage 

 
Children will study Christianity, Islam and Hinduism. 
Children will study Christianity, Islam and Judaism.
Children will study Christianity, Islam, Hinduism and Judaism.  Additionally, pupils in Key Stage Two will also consider the views of Humanists, as we recognise that not all children and the local community belong to a religion.   
Impact 
By the end of their time at Brooke Primary Academy, our pupils should: 
Demonstrate a positive attitude towards people of any religion and show an understanding of cultural beliefs different to their own.

 

Be able to make links between their own lives and those of others in their community and in the wider world, developing an understanding of other people's cultures and ways of life. 

 

Demonstrate respectful behaviour to all – respect is transferable outside of school in the wider community and beyond.

 

Know about important people from the past and the present who have been or are positive role models and who are of a different race or religion.
What is your favourite subject and why?


"English because I love writing stories and poems."
What would you say to a child who is worried about joining this school?


"We will look after you and help you."
What is your favourite subject and why?


"Art because I like drawing and sometimes my work goes on the wall."
What is the best thing you have done in school?


"Everything. I enjoy every single second of school."
What is your favourite subject and why? –


"Maths because I love numbers and adding."
What is the best thing you have done in school?


"I love the school trips and when we go to the church to sing."
What do you like about the teachers?


"They tell jokes and help us learn."
"I like PSHE because you get to learn about real life."
What is your favourite subject and why?


"Art because it calms me down and it's great fun."
What is your favourite subject and why? –


"I love P.E. because I am a real sports person and enjoy being creative."
What is your favourite subject and why?


"Topic and Art are my favourite lessons because they push me to my limits and are fun."
What do you like about the teachers?


"They are helpful and kind."
What is the best thing you have done in school?


"The best thing I've done at school was going to William's Den and building my own den."
"A football player because I like playing sports. I think being a good writer would help me so I know how to sign contracts."
"PSHE links to real life and I like that. PSHE is about me and the real world. "
What is the best thing you have done in school?


"I enjoy the school trips to the museum so I can learn."
What is the best thing you have done in school?


"I really enjoy playing for the school football team."
" My dream is to be a nurse or a doctor. I need to be able to read, to write, to spell people's names."
What do you like about the teachers?


"They make me feel safe."