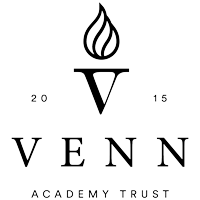 Student Council
Autumn 1
We held our first meeting on 21/09/2020. The minutes can be accessed below. The council helped Mr England harvest the fruit from our orchard, which will be given out free of charge to our Brooke families, local community and foodbank.
Autumn 2
Our meeting focused on the COVID-19 risk assessment and Health and Wellbeing. The school council led a competition to design an education and safety poster for COVID-19.
Spring 1
Although we had entered a National Lockdown, we met on 09.02.2021 through Zoom to discuss Health and Wellbeing, the remote and in school curriculum and the upcoming visit from Dame Sarah Storey.
Spring 2
Following the return to school on 8th March we met to discuss the health and wellbeing of the children, now they were back in school.
Summer 1
We had lots to talk about during this term. Our first meeting focused on fundraising for charity, something that the School Council felt very passionate about. We decided to raise money for 2 charities close the our hearts. The fundraising event 'March for May' would link to the Sir Tom 100 challenge and our Physical Education focus 'Outdoor Adventure'.
What is your favourite subject and why? –


"Maths because I love numbers and adding."
What is your favourite subject and why?


"Topic and Art are my favourite lessons because they push me to my limits and are fun."
What do you like about the teachers?


"They tell jokes and help us learn."
What is your favourite subject and why? –


"I love P.E. because I am a real sports person and enjoy being creative."
What is the best thing you have done in school?


"Everything. I enjoy every single second of school."
What is your favourite subject and why?


"Art because I like drawing and sometimes my work goes on the wall."
What is the best thing you have done in school?


"I really enjoy playing for the school football team."
What do you like about the teachers?


"They are helpful and kind."
What is your favourite subject and why?


"English because I love writing stories and poems."
What is the best thing you have done in school?


"I love the school trips and when we go to the church to sing."
What would you say to a child who is worried about joining this school?


"We will look after you and help you."
What do you like about the teachers?


"They make me feel safe."
What is your favourite subject and why?


"Art because it calms me down and it's great fun."
What is the best thing you have done in school?


"I enjoy the school trips to the museum so I can learn."
What is the best thing you have done in school?


"The best thing I've done at school was going to William's Den and building my own den."